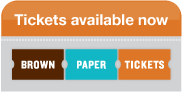 Click here for tickets:
General Admission tickets: $20
Seniors/Students: $15,
12 or younger free
At the door: $25
Warm up to the coming winter holidays by joining Rainbow Women's Chorus for our festive concert - "We Wish You the Merriest!" We are presenting a beautiful program of eclectic choral pieces which range from jazzy to solemn, including some creative arrangements of favorites like "I'll Be Home for Christmas" and "Somewhere in my Memory." Feel free to wear your antlers and halos and bring your friends and family to join us as we turn up the warmth, lights, cheer and togetherness on Saturday, December 2, at 7:30 pm and Sunday, December 3, at 2pm (note new times) at the Campbell United Church of Christ, 400 W. Campbell Avenue, in Campbell. Tickets are $20, $15 for seniors and kids under 12 are free. We look forward to sharing our holiday messages of peace and joy with you!
New Venue!
Campbell United Church of Christ
400 W. Campbell Ave. in Campbell,
between Winchester Blvd and San Tomas Expressway.
Check our UPCOMING EVENTS page for more of our upcoming performances.